Crossover to PADI with Blue Mayan Divers
Are you a scuba diver with another agency and want to crossover to PADI? Look no further than Blue Mayan Divers! We offer a variety of crossover courses that will allow you to easily and quickly transfer your skills and certifications to PADI.
Our crossover courses are designed to be fun and informative, and they are taught by experienced and qualified instructors. In just a few hours, you will learn everything you need to know to safely and confidently dive with PADI.
The easiest way to crossover to PADI from any SCUBA agency is by taking the PADI Advanced Diver Course.
In addition to our crossover courses, we also offer a variety of other scuba diving services, including:
Scuba lessons
Scuba equipment rentals
Scuba tours
Scuba certification
If you are looking for the best scuba diving experience, contact Blue Mayan Divers today! We are located in Cozumel Island, and we serve customers from all over the world.
Benefits of Crossover to PADI:
PADI is the world's largest scuba diving organization, with over 24 million members.
PADI offers a variety of scuba diving courses and programs, from beginner to advanced.
PADI is recognized by scuba diving resorts and dive shops all over the world.
PADI offers a variety of scuba diving gear and accessories.
PADI offers a variety of scuba diving insurance options.
Call to Action:
Contact Blue Mayan Divers today to learn more about our crossover courses and to book your spot in one of our upcoming classes.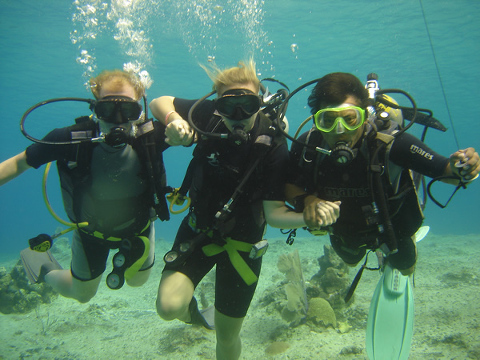 If you are looking on how to go from PADI to SSI.  You can check this link: PADI Referral to SSI